Ready to discuss your project?
Email us at
info@blubolt.com
or fill in the form below. We'll get back to you within 24 hours (typically sooner!) to arrange a time to speak.
We'll get back to you within 24 hours (typically sooner!) to arrange a time to speak.
We've helped elevate & grow these top brands.
The blubolt service
Expert Shopify Plus support to proactively drive your growth.
Forming part of our bluprint for success programme, our ongoing Shopify support services expand and elevate your activities, team, and strategy beyond the daily grind. With our specialist skills and expert advice, we'll also deliver all the design, development, and optimisation support you need. Driven by your business objectives, our Shopify retainer packages will form your bluprint for success with blubolt and Shopify Plus.
What Shopify support & growth packages do you offer?
Whether you've got a new website or one in need of some TLC, our monthly Shopify retainer packages will deliver high-quality support services. Acting as an extension of your team and proactively driving your growth, we offer our Shopify support services in the following packages:
Starter
Retained hours for Shopify development, design, and account management

Technical (24/7) and customer support

Roadmap planning and prioritisation
Advanced
Retained hours for Shopify development, design, and account management

Technical (24/7) and customer support

Roadmap planning and prioritisation
Growth
Retained hours for Shopify development, design, and account management

Technical (24/7) and customer support

Roadmap planning and prioritisation
Why we're your perfect match
When ambitious brands want expert Shopify support, they choose blubolt.
We give you more time & higher yield on Shopify Plus.
With guaranteed support hours allocated to your key priorities every month, we'll lighten your load and tick more off your To-Do list, whether it be small tweaks or big projects.
We proactively plan, prioritise & execute your support roadmap.
Having successfully built our own eCommerce platform, we're adept at translating big picture thinking into smaller, specific actions. We'll help you do the same on Shopify Plus.
We deliver first class functionality on Shopify Plus.
With our eCommerce expertise, you'll capitalise on all the features and functionality of your Shopify Plus website and understand how it's really performing.
We keep you upgrading & innovating on Shopify Plus.
We're known for solving even the trickiest eCommerce problems with innovative, best-of-breed solutions that are geared to our client's unique business needs.
We offer objective, expert advice for Shopify Plus.
With our diverse range of high-growth clients and our transparent partnership approach, we'll give you fresh, actionable insights and honest, independent advice.
We offer a dedicated team & 24/7 Shopify support.
We offer easy access to our expert design, development, optimisation and account management teams. You'll have consistent Shopify support available 24/7.
The blubolt support process
Your bluprint for success programme will be tailored to your business.
We'll incorporate your company's objectives from the outset, ensuring those design, development and account management hours are focused on helping you and your brand flourish.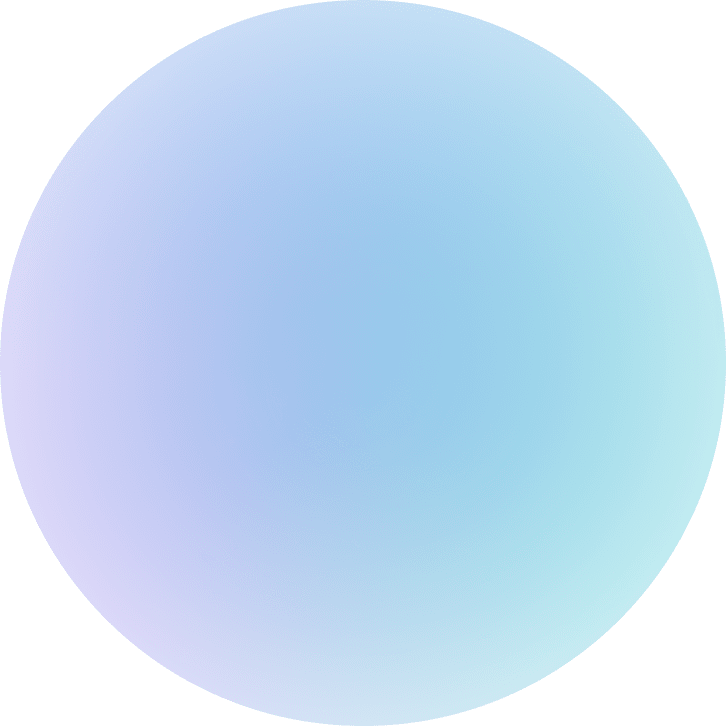 A plan as unique as your brand
Launch your ongoing Shopify support bluprint for success.
Direct contact with our expert teams.
You'll have easy access to our friendly, highly-qualified Design, Development, and Client Services teams.
Guaranteed Shopify support hours.
You can choose how many days of Shopify support you need per month and upgrade on demand if desired.
Detailed support documentation.
We supply detailed evidence and actionable insights plus a 'live' CRO matrix documenting all findings and recommendations.
"The migration process with blubolt was seamless, with a well-executed project plan. Shopify Plus has opened new avenues, allowing us to introduce exciting features & improve team productivity with its ease of use!"
"Working with blubolt was fantastic; our project was managed seamlessly & delivered on time. We're really happy with the new site! Our customers have reacted well to the new Shopify Plus functionality & it's perfectly designed for growth."
"Moving to Shopify Plus with blubolt has accelerated our momentum & given us a stable platform that also keeps pace with the industry. Migrating to Shopify Plus with blubolt's support is the best decision I've made in 6 years with teapigs."
"We've received positive feedback on our new Shopify Plus website delivered by blubolt, particularly with its easy navigation, and it has continued to increase conversions and revenue since launch!"
"I would highly recommend blubolt! They've been extremely proactive as our Shopify Development partner for our eCommerce store. The team has an excellent knowledge of eCommerce and the needs of our stores"
"blubolt was exceptional throughout. We had an idea of what we wanted, and blubolt brought our concepts to life incredibly quickly. Their design team are not just highly talented but equally importantly, an absolute pleasure to work with."
"We've had nothing but positive feedback on our new Shopify Plus site! Our customers find it much more user-friendly as the layout is clearer, it's easier to find products, and the checkout is more efficient."
"blubolt's Date & Delivery Selector App has been a big win for us. It's increased customer trust and saved us countless hours in administration! With the app, our customers now have more choice and a more accurate timeframe for deliveries."
"Over the years, the teams from blubolt and Seasalt have worked well together. The key benefit is that we've developed a site tailored to our exact needs, which works perfectly in terms of what we want to create with our customer experience."
"Our customers have been so positive about the new Shopify Plus site, highlighting how user-friendly it is. The proof is in the metrics: since launch, our conversion rate has increased to 3%, and revenue is up by 200% YoY."
Frequently Asked Questions
Whether your website is brand new or requires ongoing Shopify Plus support, our tailored Shopify retainer packages will be your bluprint for success.
What's your typical client profile?
Our Shopify Plus clients are typically ambitious brands looking to stand out from the crowd without compromising on either form or function. Determined to grow faster on Shopify Plus, their annual revenue tends to be over £1 million; if less, they're aiming to soon reach that figure!
In terms of verticals, our clients range from fashion and beauty, homewares and gifts, to sports, food and drink. Read more about our clients here.
What type of eCommerce activities are included in the Shopify support packages?
All of our Shopify support packages include roadmap planning and prioritisation, retained hours for Shopify development, design, and account management, plus technical (24/7) and customer support. What varies is simply how many hours of Shopify support you receive per month.
So how these support hours are spent depends on what activities you wish to include in your roadmap. For example, your Shopify retainer hours could be used for:
redesigning your product pages,

adding personalisation,

setting up subscriptions,

enabling customers to purchase products in bundles, or

integrating a new third-party technology partner.
What if I need more Shopify support during a particular month?
Simply get in touch with your friendly account manager to discuss your additional Shopify support requirements.
What Shopify support credentials do you have?
We're an accredited Shopify Plus Partner and obtained this status faster than any other agency! As such, our Shopify design, development, CRO and support skills and experience have been thoroughly vetted. We've also got a long list of design accolades to our name from organisations like the Awwwwards and CSS Design Awards. Browse case studies from our wide range of Shopify Plus clients to see our award-winning work.
Where is the blubolt Shopify support team based?
Our Shopify support services team is a fully in-house service. We have flexible working arrangements, so our team of Shopify developers, designers and CRO experts is based at home and at our fun and friendly office, located on the world-famous Queen's Square in Bath, Somerset. Spread over several floors of a historic Georgian terrace, it's the perfect hub for our energetic, creative, and collaborative team. Contact us to arrange a visit to discuss your Shopify support service needs!
Read more about us.
How long has blubolt been in the eCommerce business?
blubolt has been a trailblazer for beautiful, bold and technically brilliant eCommerce stores since 2006. First powered by our own platform, bluCommerce, we now channel our eCommerce expertise into Shopify Plus - the fast and flexible platform of choice for ambitious brands. In addition to building brand new Shopify Plus websites, we also offer Shopify support services to brands already enjoying the platform.
An agency to elevate your brand